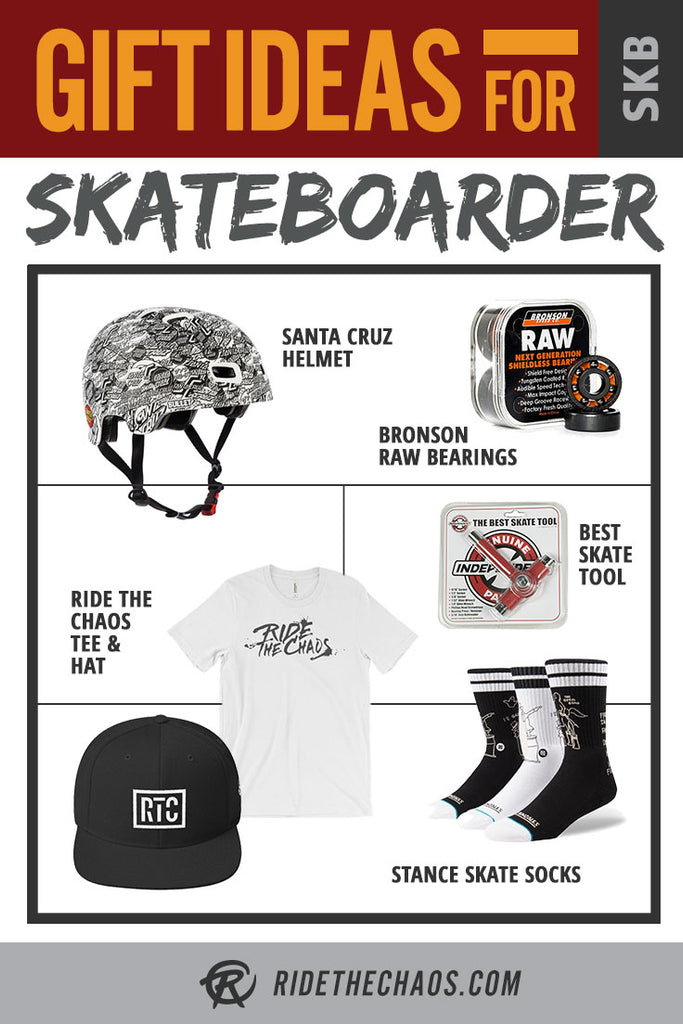 I love my gear. It's such a key part to enjoying sports and activities. I also like shopping and finding cool stuff. So i thought I would put together some gift ideas for this holiday season. So check out some recommendations for gifts you can ask for or pass on to your family this year.
Here's a breakdown of what I like about this stuff and links to where you can buy it. I tried to include a mix of price points and a variety of items - from some nicer lifestyle items to more practical stocking stuffer type gifts. By the way, none of these links are affiliate links, I'm just sharing stuff I like.
Price: $29.99

You got to try the "Raw Power" of the Bronson Raw Bearings. I was skeptical of the first shieldless bearings. The Tungsten Coated Races and Max Impact Cage have been holding up Incredible at the park. Hittin' higher on the transitions, wrapping over the coping tighter and that sound they make is simply Rad! In comparison to the G3, the RAW's price point is practically the same.

Price: $22.99

The name says it all...really is the best skate tool to have. Having a bearing tool is more important than I ever imagined, ruined quite a few by denting the shields and now with shieldless bearings. I was always frustrated when you could not get the bolt back on trucks from unavoidable wear and tear. Now you can rethread them with this tool and it works great. So solid, everything you need all in one. 

Price: $35.95

I'm a firm believer in safety gear and this helmet is comfortable and easy. I enjoy wearing it so much I even take it to the bike park and short rides because it's even more comfortable than many high end Mountain Bike helmets. I love that I can see upwards for obstacles or other riders.

Price: $18

Mark Gonzalez pioneer skater and artist, Set of 3 to mix and match. I always loved his style and swag. 

Price: $25

Not only a motto for riding hills, but for getting through life. More colors available to fit your taste.




Price: $22

A simple street style hat, RTC deconstructed so you can ollie over life's obstacles.

I remember from my days in mountaineering classes the benefits of "wool blend" - long term durability, and ventilates extremely well.