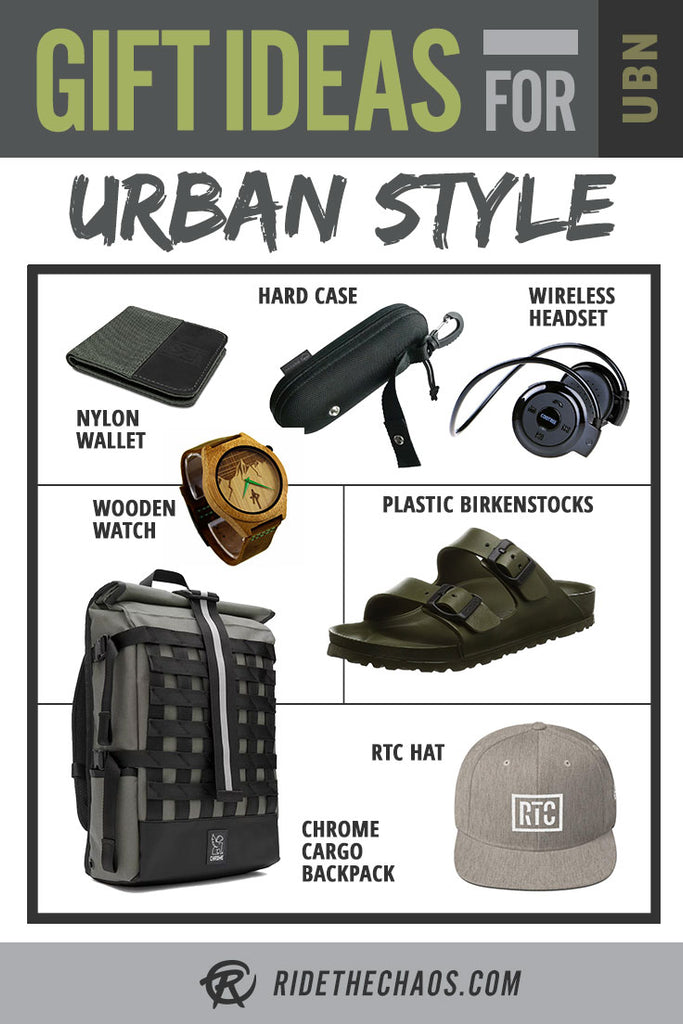 I love my gear. It's such a key part to enjoying sports and activities. I also like shopping and finding cool stuff. So i thought I would put together some gift ideas for this holiday season. So check out some of my recommendations for gifts you can ask for or pass on to your family this year.
Here's a breakdown of what I like about this stuff and links to where you can buy it. I tried to include a mix of price points and a variety of items - from some nicer lifestyle items to more practical stocking stuffer type gifts. By the way, none of these links are affiliate links, I'm just sharing stuff I like.




Price: $180

This backpack is so well made, and the inner lining of this model is also a dry bag. Chrome Industries is a cool company specializing in making indestructible bags for bike messengers and all other city riders. I've taken this bag all sorts of places and it still looks new. You can also get crazy with custom designs if you're feeling creative. 

Price: $20

Durable, slim, and stylish casual wallet. Nothing can hold back your flow like an ill-fitting wallet, this one is so well designed and efficient.





Price: $34.95

Synthetic material is super light and waterproof. They have great traction, easy to wear, easy to clean, and they float. Best of all, they feel great on your feet! I wear them inside and outside the house they are so comfortable.





Price: $165

This watch brings the outdoors with you even when your in the city. Nice little touch of nature to have with you even when you're away from nature.




Price: $18.98

Great size to fit & protect most glasses, practical with mount attachments

Pro Tip: Get 2 in different colors so you can easily tell your different glasses apart

Price: $22.99

Easy to switch between music and calling, work great while being active. I feel I can still hear what's going on around me while enjoying my favorite tunes. Fits perfect with any helmet/hat/sunglass combination I've worn. As a chronic migraine sufferer I am very sensitive to how things fit on my head, and I forget i even have these on after long periods of time. Never had headphone so comfortable, and no cords! Connectivity is clear and incredible.

Price: $30

Simple and clean style with this deconstructed RTC design. Durable and ventilates extremely well.